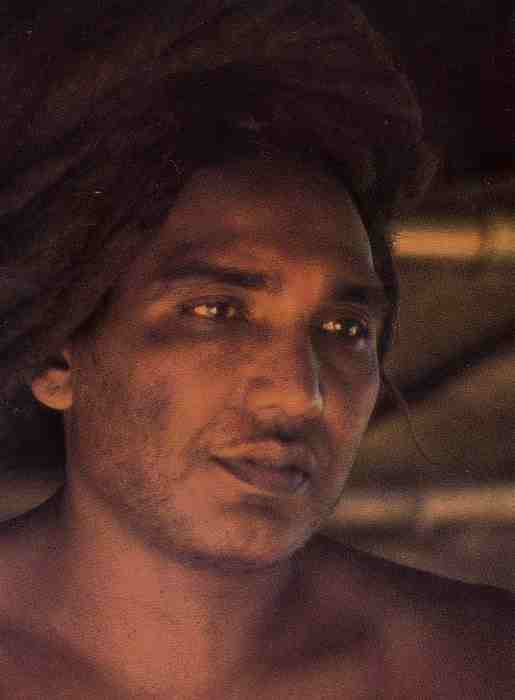 (mouseover to enlarge)
Site
Contents:


YOGA BOOK
YOGA GURU SRI TAT WALE BABA -
RISHI OF THE HIMALAYAS
Vincent J. Daczynski
---
Introduction
Sri Tat Wale Baba, about 75 years old.
In December 1988, I returned to India to retrace a path I traveled about twenty years earlier when I made a pilgrimage to Rishikesh to pursue spiritual unfoldment. I was trying to relive that short time in my life when I was blessed to find a secret India.

In the spring of 1969, I had been extremely fortunate to attend a training course with a god-realized saint, His Holiness Maharishi Mahesh Yogi - it was one of the greatest experiences of my life. During that time I was also fortunate to meet Sri Tat Wale Baba when he came to lecture to our group at Maharishi's academy.

Since then, however, Tat Wale Baba had entered mahasamadhi and Maharishi had moved his ashram to the peaceful, secluded farm fields of Noida. Therefore, it was not possible for me to experience the past. Nevertheless, my return to India gave me the impetus to document the life of Sri Tat Wale Baba, one of India's greatest yogis.