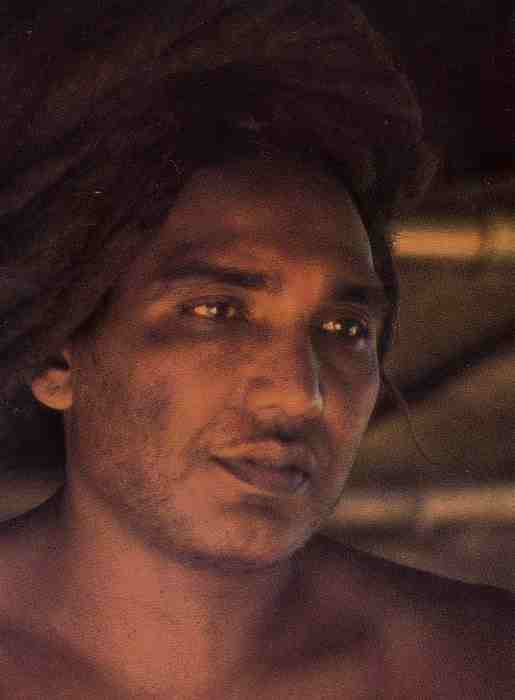 (mouseover to enlarge)
Site
Contents:


FREE YOGA BOOK
YOGA GURU SRI TAT WALE BABA -
RISHI OF THE HIMALAYAS
Vincent J. Daczynski
---
Preface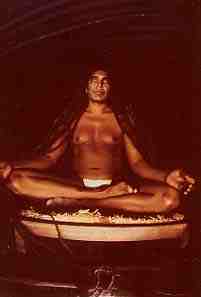 (mouseover to enlarge)
Tat Wale Baba
© Richard A. Cooke III, Photographer
(www.rikkicooke.com/stock-india2.php)
According to Vedic scripture, the mere sight of a yogi saint is sufficient to transform an individual's life from the pursuit of mundane pleasures to the pursuit of wisdom and god-realization. My personal experience bears truth to this statement. I was profoundly influenced by the sight of Sri Tat Wale Baba, and my brief two hours' encounter with him. Sri Tat Wale Baba was the living embodiment of the Vedas. He did not have to speak or preach. He exhibited those qualities about which other yogis only preach. His presence radiated a divine essence that, of itself, communicated the goal of life to all who had the honor to come within his aura.

This book was written out of my deep admiration and respect for Sri Tat Wale Baba. It is a tribute to one of the world's greatest twentieth-century yogis who, because of his reclusive life-style, has received little publicity outside of India. It is the intent of this book to memorialize Sri Tat Wale Baba for the many people who knew and loved him. Of further intent is to introduce the Western world and all seekers of God to Sri Tat Wale Baba so that they might glimpse (albeit in book format) the life of an enlightened yogi.

NOTE: This is a free book online. This is not a commercial website. Neither the text nor the photos exhibited herein are for sale. Most of the photos contained in this website were taken by the author. Many other photos used were provided by Sri Swami Shankardasji, and some additional photos were collected from friends over the years. Photos not the author's are believed to be in the public domain. However, it is possible that some of these photos might be copyrighted. Nevertheless, they are used in the context of this website strictly for educational, research and historical purposes only, under the Fair Use provisions of the Copyright Act.

Website Content © 2004 by Vincent J. Daczynski. All Rights Reserved.